Click on photo to see video
n

Open sided construction for easy blade changing.

n

Improved blade life (request examples).

n

Smallest foot print possible.

n

Hardened steel blade guides.

n

Infeed with rollers and side belts. Full choice of infeed configurations

n

Optional minimum quantity oiling system for Rye and other Hard Breads

n

Hard chromed drums for long life.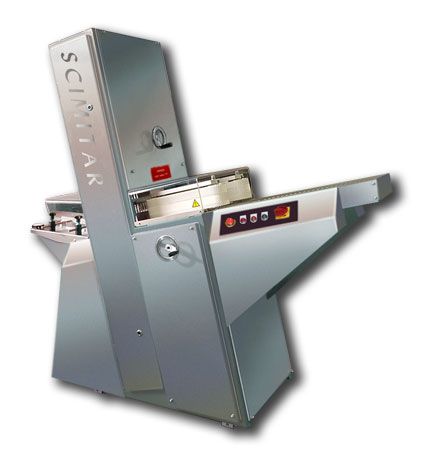 This Slicer is fast and was designed to offer all the major features at the minimum cost.